Good evening Figaholics friends, this is a Spanish variety called a Coll de Dama Gegantina, and, as the name would indicate it would be a larger version of a colder drum-type egg, and some of them are quite large down here I've got one.
It's, much bigger than most coated, um type – I say 80 grams, perhaps intense berry, flavors, say mild to moderate sweetness. We taste again just the pulp here. Our tree is growing well for us when we are getting quite a few ripe fruits.
Now I'll just scan through you've, got about three feet and new growth on them this year, so some a little bit more from a little bit less. But let's say you're moderate, vigorous that growth in nice productivity thanks for watching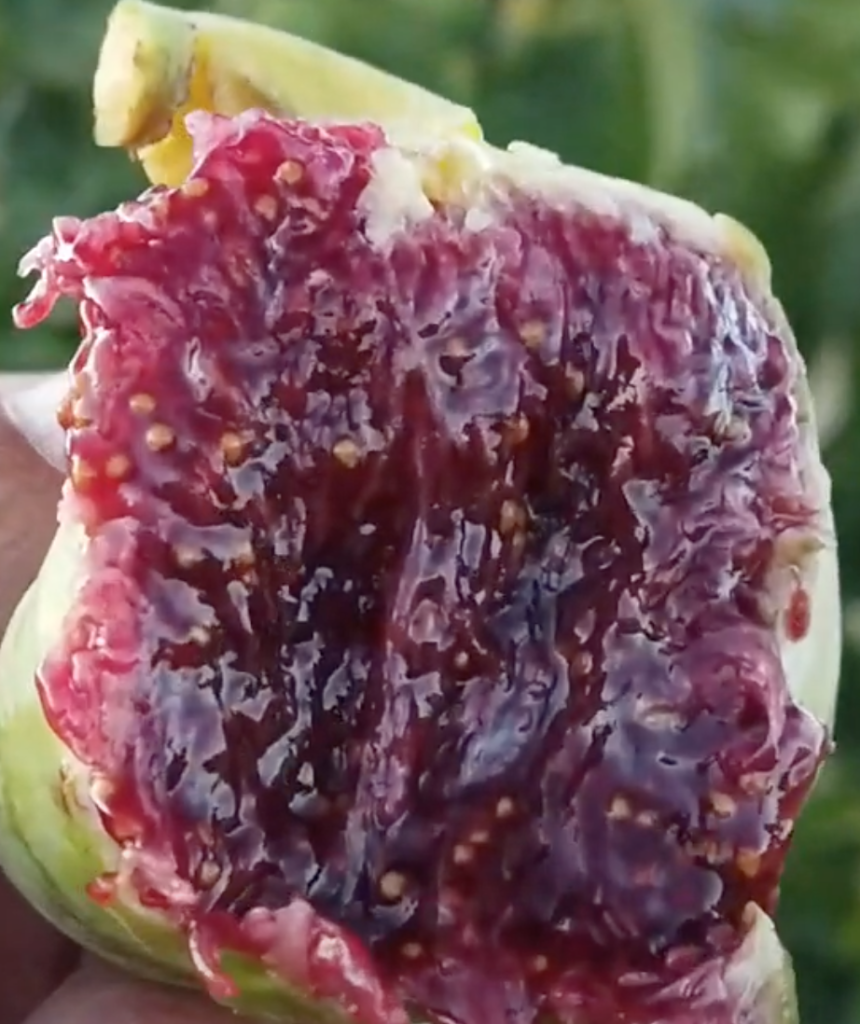 Coll de Dama Gegantina is a Spanish variety that produces several large fruits with the typical dark red pulp, an intense berry flavor, mild to moderate sweetness, slight acidity and jammy texture.